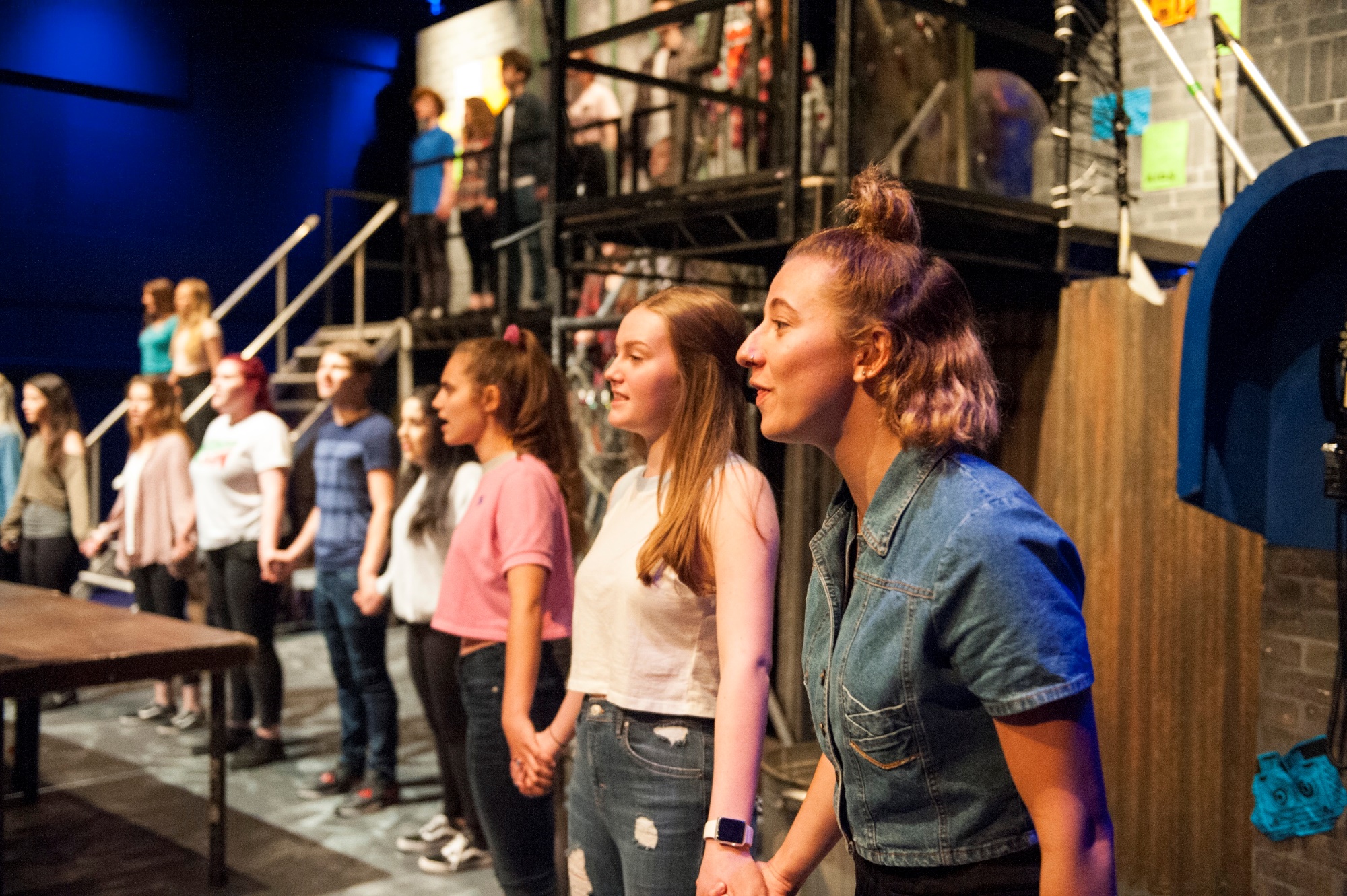 As a Musical Theatre student, you are likely to be energetic and creative - with lots of stamina. The University of the Arts (UAL) Level 3 Extended Diploma in Performing Arts will give you a firm foundation for working towards a career within Musical Theatre. As your understanding of Musical Theatre and the wider performing arts develops, you will gain an insight into the range of career paths available. Your learning experience will also be enhanced by working with visiting industry professionals.
What will I be doing?
In addition to plenty of performance opportunities – in our purpose-built Willy Russell Studio Theatre and within other performing arts spaces, both in College and at other venues – you will also learn about and develop your skills in acting, dance and singing. You will study both the theory and practice for your three disciplines, and will learn styles suited for the stage and other performance-based media.

Our project-based learning approach enables you to develop your skills through workshops, assignments and projects, and you will work alongside students of other disciplines to put on a series of performances during the year. You will also benefit from masterclasses, workshops and visits from external professionals, and carry out work experience both internally and externally across the wider performing arts community within Liverpool and beyond.
What will I study?
You will study the three key aspects of Musical Theatre: acting, dancing and singing, across a range of musical theatre styles. Your first year will be spent developing your skills and techniques in each aspect of musical theatre, while learning about the musical theatre industry. In your second year, you will look at the history and context of musical theatre, ranging from the classics up to contemporary performance. You will also receive guidance on preparing for auditions for conservatoires, university and the musical theatre industry.
Are there any extra-curricular activities?
We offer a range of enrichment opportunities to complement your Musical Theatre studies, which, in previous years, have included scriptwriting, debating, directing and choir. Our students also regularly undertake trips to local theatres such as the Liverpool Everyman & Playhouse, Liverpool Empire, Unity Theatre and further afield, such as to Manchester and London.
What could I do next?
You will be equipped to apply for Higher Education or to seek employment in the creative and performing arts industry. Related career paths might include performing in a musical theatre role, directing, producing, writing or performing arts management.
How do I apply?

You can apply from 1 September 2020 at www.lipasixthformcollege.org/apply
The deadline is 31 January 2021.
Auditions and interviews are in February and March, with decisions sent out in April 2021.
Disclaimer
At present, course information is still subject to confirmation, and while every effort has been made to ensure it is accurate, the information presented on this website does not form any contract between LIPA Sixth Form College and any individual. In addition, LIPA Sixth Form College reserves the right to make changes and cannot accept liability arising out of, or in connection with, any such revision.