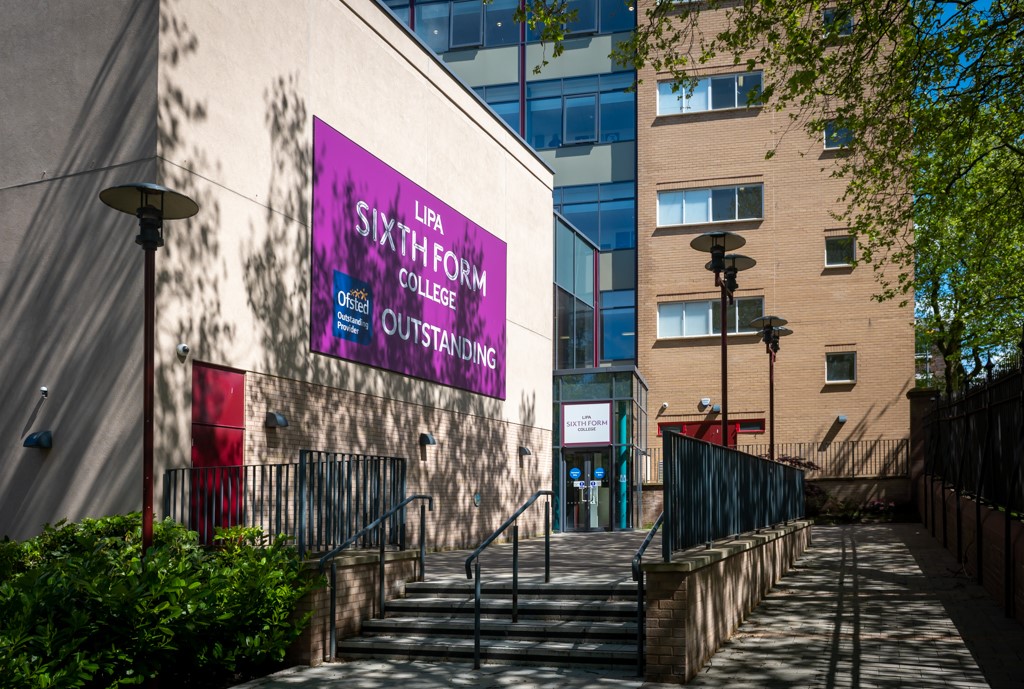 Each year, we hold Open Days to offer prospective students the opportunity to visit the college, see our facilities and meet teaching staff and current students to find out about our courses and college life.
We feel this is an important step in the application process so that students can see if we are the right college for them and if our courses match their ambitions.
We will be holding in-person Open Days for 2022 entry on:
Saturday 16 October (10am-2pm) - NOW FULLY BOOKED
Saturday 20 November (10am-2pm)
Saturday 22 January (10am-2pm)
To book your place at the Open Day of your choice, click here.
In the meantime, you may enjoy our pre-recorded building tour, hosted by one of our music tutors – click here to view the tour.
As part of our registration process at our Open Days, we will be asking each visitor about their Covid status to ensure no-one with Covid symptoms attends the event:
1 On arrival you will be asked to show your Covid-19 status by one of the following means:
Proof of full vaccination - both doses received (with the second dose at least 14 days prior to the arrival at LIPA Sixth Form College) by using the NHS App, an NHS Covid Pass letter or your Covid Vaccination Card; OR
Proof of a negative NHS Rapid Lateral Flow Test (test to be taken no longer than 48 hours at home or at a test centre before attending the event); OR
Proof of natural immunity based upon a positive PCR test within 180 days of arrival at the event (and after the 10-day self-isolation period following the result).
Visitors under the age of 18 must provide verbal confirmation that they have not tested positive nor are currently suffering from symptoms of COVID-19; from their parent, guardian or the individual themselves if they are aged 16 or 17.
2 Please wear a face covering throughout the Open Day unless you are exempt.
3 Please wash or sanitise your hands regularly. Our hand sanitising stations are positioned at key points throughout the building.
4 Please be considerate and give fellow visitors, staff and students their space in communal areas and when looking around the college.
5 Please DO NOT attend if you're experiencing any COVID-19 symptoms or if you've recently been in contact with someone who has the virus.
IMPORTANT NOTICE
If new government restrictions are imposed (or local conditions change) we may need to cancel the in-person event at short notice. If this happens, we will not be able to refund any expenses you have incurred relating to attending the event (such as travel costs), so please consider this when making your travel arrangements.

If we need to cancel the in-person event, we intend to provide the event as a virtual event instead – details on how to access the event will be sent by email to all bookers if this is the case.
We will continue to implement additional measures in our buildings including:
Regular and thorough cleaning of door handles, rails, toilets and other areas
Hand sanitiser provided at all entrances and in other appropriate points throughout the building
All rooms have ventilation; natural, mechanical or both. In rooms containing air handling, the system has been configured to supply 100% fresh air directly from outside (no recycled air)
Encouraging all visitors to wear face coverings and requesting staff to do so (speakers may not be wearing face coverings but will be at a distance of more than 2 metres from open day attendees during the talks)
Should government COVID-19 guidance change we will modify our policies as necessary. We will communicate any changes to our open day visitors and keep our staff trained and up-to-date.
If you have any questions about our Open Days, please contact Rachael Christie at r.christie@lipa.ac.uk