in this section, you will find a brief profile of each member of staff and governing body
We are committed to offering our students the benefit of our experience and professional know-how. We do this through our staff team and through the experience of the industry contacts with whom we work on a regular basis. This will allow us to deliver the high-quality teaching and training our students expect.
Guided and supported by an experienced Governing Body, our staff team bring enthusiasm, experience and inspiration to our courses.
In this section, you will find a brief profile of each of our teachers, members of the inclusion and support team, and our administrative staff and governors..
Charles Bartholomew, principal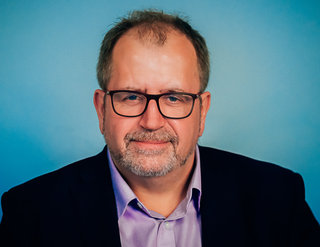 After training at Manchester Polytechnic School of Theatre, Charles worked as a professional actor in theatre, film and television. His stage work includes productions for Hull Truck Theatre, The Oxford Playhouse Company, Belgrade Theatre Coventry, Contact Theatre Manchester, Orchard Theatre Company and The English National Opera Company. Alongside this, he also had screen roles in Clockwise, Coronation Street and Juliet Bravo.
Following the completion of a PGCE in Drama, Charles worked extensively in creative education at Liverpool Community College, Newcastle under Lyme College and, most recently, as Assistant Director at Stoke on Trent College, where he had responsibility for Performing Arts, Music and Media. As a teacher, he has taught GCSE, A-Level and BTEC Levels 1, 2 and 3, as well as directing over 40 student productions. Charles is also a BTEC Performing and Production Arts Standards Verifier, assessing the quality of provision across England.
Charles has continued to work alongside the industry through the National Skills Academy Creative and Cultural. This has resulted in developing exciting partnerships with The Royal Opera House, Live Nation and The Download Festival. In addition, he continues to act and direct where possible.