Overview - UAL Level 3 Extended Diploma in Sound Technology
If you're as interested in the technical side of making music as you are in performing it, this course is for you. You will develop your understanding of a wide range of sound technology applications, practical skills and recording techniques, alongside your performing skills. Work experience will give you the chance to find out more about the careers available in sound, and you will also enhance your skills by working with visiting industry professionals.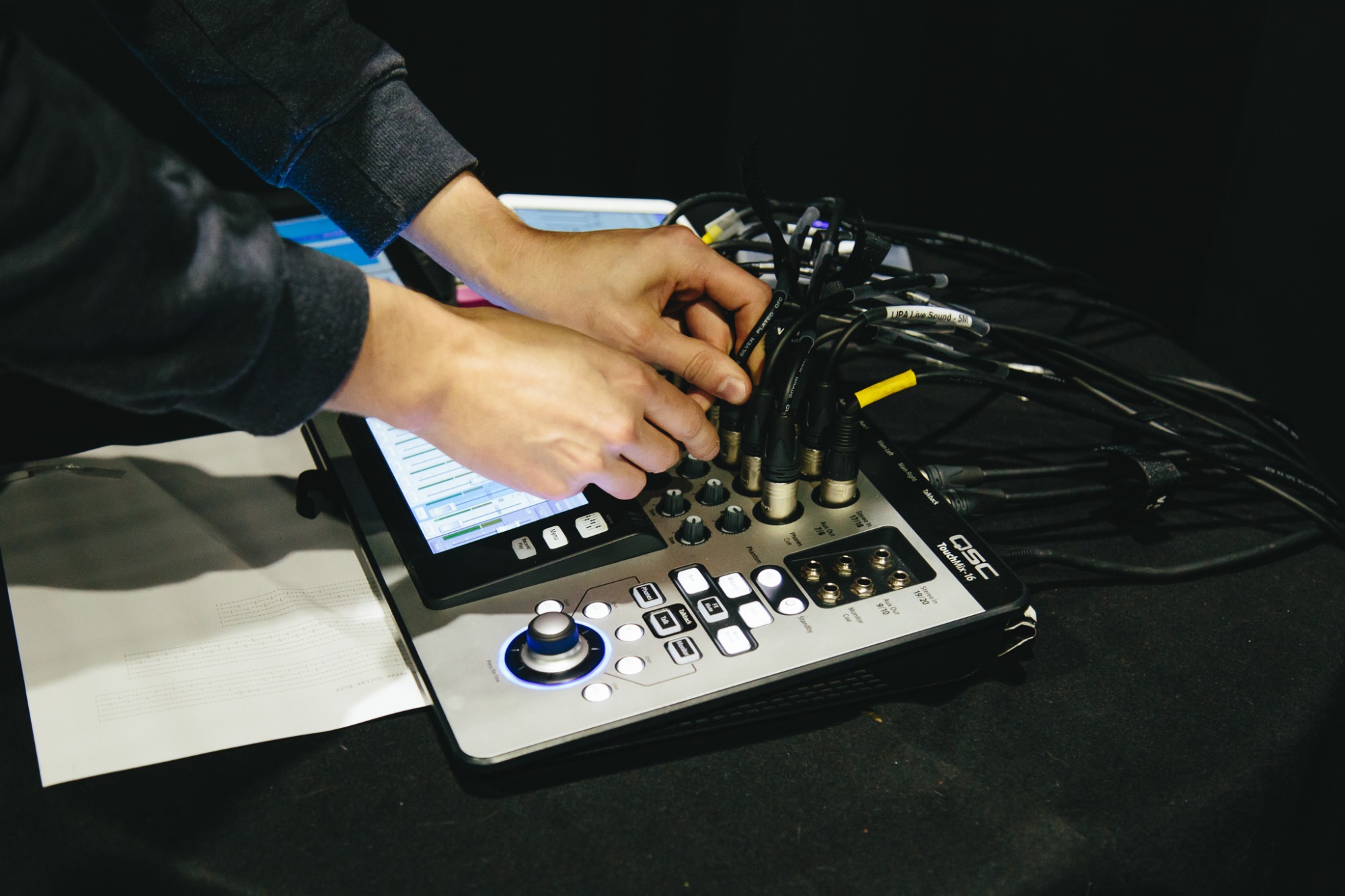 What will I be doing?
Whether your interest is in recording techniques and production or in live sound, the University of the Arts London (UAL) Level 3 Extended Diploma in Music, Performance & Production has something to offer you. In addition to key core modules which will develop your skills and techniques, you will take part in collaborative projects that will develop your skills and encourage you to explore the wider opportunities that sound technology has to offer. You will work alongside students of other disciplines to put on performances and work on multiple projects. A comprehensive range of workshops and assignments will help you to improve and expand your technical abilities and interested both in the recording studio and as a live sound engineer.
You will also benefit from masterclasses, workshops and visits from external professionals, and carry out work experience both internally and externally across the wider performing arts community within Liverpool and beyond.
What will I study?
The UAL Level 3 Extended Diploma in Sound Technology is equivalent to three A-Levels and suitable for progression onto Higher Education. Typical projects will focus on Music Production Techniques, the Sound and Music Industry, Sequencing Systems and Techniques and Live Sound Techniques. During your studies, you will also develop your interpersonal, critical and decision-making abilities, which will serve you well in future life.
Are there any extra-curricular activities?
We offer a range of enrichment opportunities to complement your Sound Technology studies, which, in previous years, have included a choir, a battle of the bands, the Soundcheck Sessions (our regular lunchtime performance sessions), an events management group, ukulele club and vocal group. Our students also regularly undertake trips to venues, performances and networking opportunities, such as the British Music Experience and Off The Record in Manchester.
What could I do next?
This course will equip you to go onto work or further study, such as Higher Education. Possible career paths might include music producer, sound engineer, live sound technician, or composer-song-writer.
How do I apply?
You must complete an application form for September 2019 entry and submit it to us by the closing date of 31 January 2019. We will then call you for an audition, interview and workshop at some point in February or March 2019 - you will be given full guidance as to how to prepare. Offers of places (conditional on achieving a minimum of five GCSEs at grades A*-C/4) will be sent out during April 2019.
If you still have questions, contact Nadeen Kemp, Programme Manager for Sound Technology, on 0151 330 3232 or email n.kemp@lipasixthformcollege.org
Disclaimer
At present, course information is still subject to confirmation, and while every effort has been made to ensure it is accurate, the information on this website does not form any contract between LIPA Sixth Form College and any individual. In addition, LIPA Sixth Form College reserves the right to make changes and cannot accept liability arising out of, or in connection with, any such revision.