About us
About us
Principal's Welcome
We are just one of a handful of further education providers in England to focus on the creative and performing arts. Rated as Outstanding in all areas by Ofsted in 2019, we are also among the country's highest rated sixth form colleges.
It may not surprise you then, that since opening in 2016 we have been oversubscribed, but please do not let this put you off from applying. When it comes to offering places, we believe talent and aptitude are what matter most. We also know that not everyone will have had the same opportunities and a significant proportion of our new students have had no formal training in their chosen subject.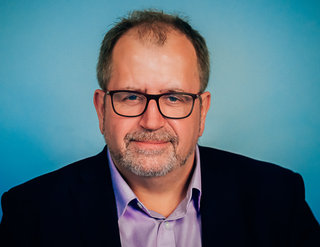 It's about your potential and commitment. If you join us, we will expect you to work hard. Learning here isn't a 9-to-5 existence, in that respect it's very much like the industry. In return, you can expect our full support. We have an amazing team of staff, who demonstrate on a daily basis a passion for the performing arts, education and a commitment to supporting you to succeed.
Inspired by the Liverpool Institute for Performing Arts (LIPA) our professional focus and project-based learning prepares you for a future in the performing and creative arts. We help you develop your own independent way of learning, so you become more resilient and at the same time are learning how to work as an industry professional.
Here, you'll learn in a positive, supportive and inclusive environment alongside like-minded students and guided by industry-experienced teachers. You will be working towards a University of the Arts London (UAL) Extended Diploma and will leave us ready to take the next step, whether that be higher education or work.
Please join us.