Study
Dance

If you love to dance, no matter what style, our course will improve your skills, technique and versatility as we prepare you for a variety of dance career options. You'll develop an understanding of a wide range of disciplines, styles and approaches; improve your fitness and flexibility and experience what it's like to work at a professional level by taking part in sessions with visiting professional dancers and choreographers.
Course overview
In Year 1, you work on six different projects, each of which develops the attributes you need to be a successful professional dancer. You develop your performance skills and specific techniques in five styles of dance, alongside singing and approaches to professional practice.
You have three formal performance opportunities, one as a studio performance at the start of the course, the next in our theatre as part of the Spring dance showcase, and then as part of a final major project towards the end of Year 1, although there will be a number of informal dance opportunities throughout the year.
By Year 2, you are ready to learn new styles and techniques. You'll undertake an external performance project in addition to performing in the Spring dance showcase.
If you're considering Higher Education or conservatoire study, you are supported through the UCAS application process. The year ends with a final dance performance project.
Throughout both years, you work with students from other disciplines to put on a range of performances - some in our own theatre space and others at venues across Liverpool.
Course highlights
Perform regularly in our 100- seat Willy Russell Studio.
Participate in workshops and masterclasses with visiting professionals - past guests have included Craig Wharmby teaching commercial dance, Ben Harris from Footloose in the West End and Megan Wilding from the Moulin Rouge.
See dance performances by renowned dance companies - past trips have included Swan Lake by Matthew Bourne and Giselle by the English National Ballet, plus trips to musicals such as Fame, 42nd Street, Mary Poppins and Billy Elliot.
Collaborate with students from other disciplines - including actors, dancers and technical theatre and design students - to put on a range of performances throughout the year.
Benefit from industry-experienced tutors who have a wealth of dance knowledge and performance experience and are still active in the dance industry.
Skills to be developed
Advanced performance
Choreography
Classical ballet
Commercial dance
Contemporary dance
Creating dance
Industry jazz
Musical theatre
Singing for auditions
Theatre jazz
Urban dance
What our students go on to do
Students who have recently graduated from our Dance course have gone on to study at:
Addict Dance Academy
Bird College
Italia Conti
Kingston University
Liverpool Institute for Performing Arts
London Studio Centre
Middlesex University
Shockout (University of Bolton)
The Hammond School
Wilkes Academy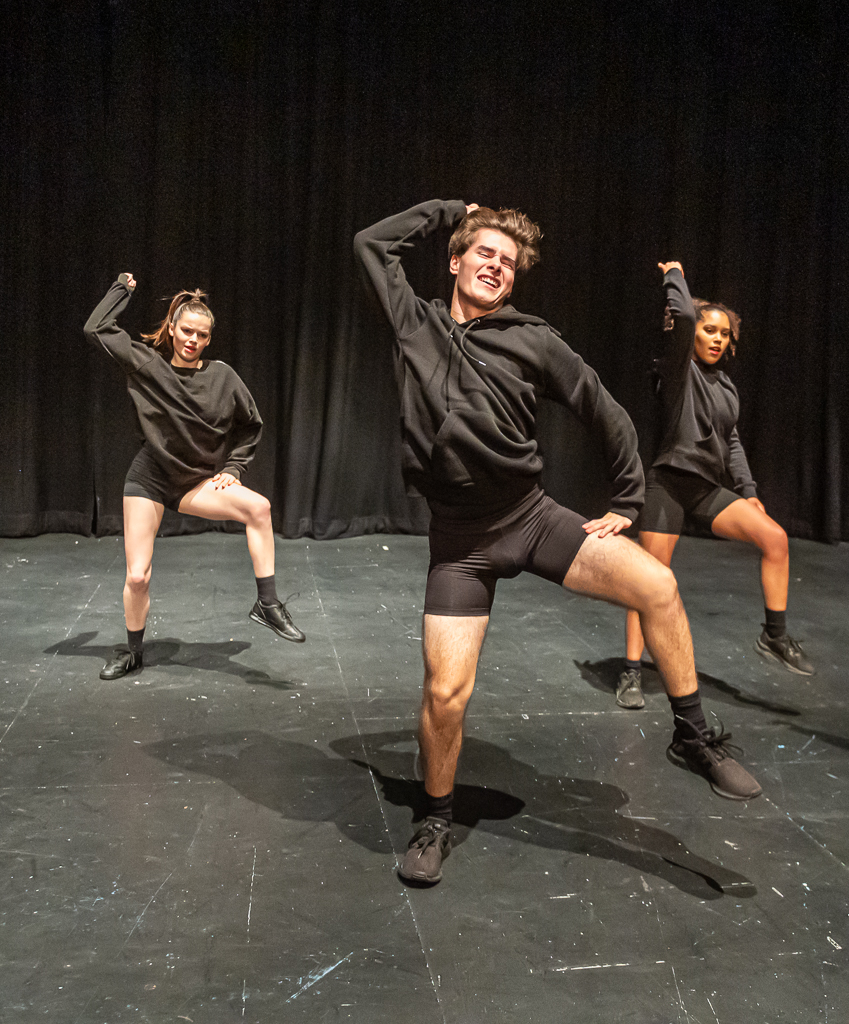 Enrichment activities
We offer a range of enrichment activities alongside your studies, which vary from year to year depending on our students' interests. Previous enrichment activities have included directing, scriptwriting, our weekly lunchtime gigs the Soundcheck Sessions, knitting club, theatre special effects makeup, LGBTQ club, choir and football.
Did you know?
Our dance students have regularly performed at the Can You Dance? convention, with workshops taught by LIPA Sixth Form College tutors.
Our dancers enjoy yearly trips to London to see West End shows, participate in workshops and attend the MOVE IT convention.
How do I apply?
We usually hold in person auditions and interviews for our courses. Providing there are no pandemic-related restrictions during the application process from September 2022, we will continue to hold in person auditions and interviews during February and March 2023 for September 2023 entry.
The details of what applicants are asked to do can be found below, to help you prepare in advance of your audition and interview.
Auditions and interviews are held in February and March, and decision letters are sent out in April.