About us
Harrison's in Demand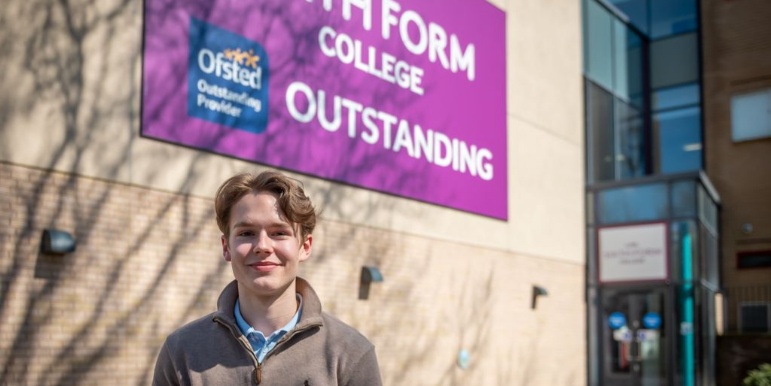 Second-year Musical Theatre student Harrison Lanham has been offered a place at all of the top drama schools he applied to.
Harrison, who completes his studies this term, applied to seven leading institutions including Arts Ed, Mountview, Guildford School of Acting, Laban Conservatoire, Laine Theatre Arts (where he has been offered a full scholarship worth £19,000), Bird College and Urdang.
Musical Theatre and acting tutor Eddie Chinn said, "To be successful in gaining a place at one of these major schools is one thing, but to be offered all of them shows how Harrison's hard work has really paid off."
Harrison is a member of our first Musical Theatre cohort to graduate, and his fellow students are not short of offers for the next three years of their training. As a class, they have spent the past three months preparing for drama school auditions and improving their technique. As a result, between them, they have received offers from Manchester Arden, The Hammond, Chichester, Bird College, Arts Ed and Leeds Conservatoire. We wish them all the best.