About us
Paul McCartney masterclass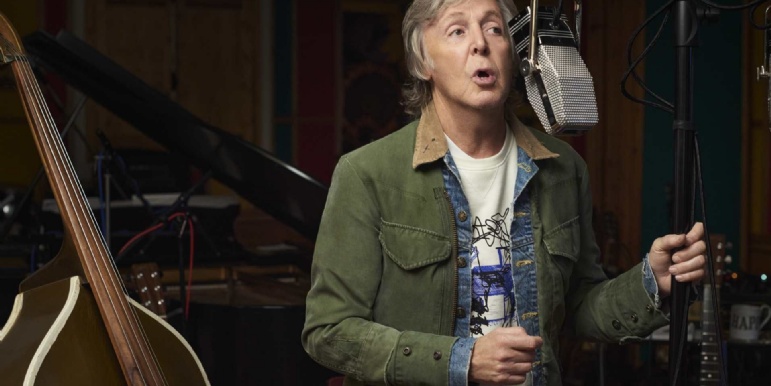 Paul McCartney told students at LIPA Sixth Form College (LSFC) that he believes it's important to stay true to yourself when working creatively.
The discussion was during an online Q&A with students in June, when he was asked how he ensured his songs were relevant to other people, not just himself. "When you're writing you don't want to be thinking about other people. Just think about the song and what its meaning is. It has to be relevant to you. It has to be something you like and care about.
"If it works well for you, it will normally work well for other people. Be true to yourself, don't try to pander to other people's tastes. Do it truthfully."
During the 45-minute session, which was also open to higher education students at the Liverpool Institute for Performing Arts (LIPA), Paul had advice for a songwriter who asked how they could get out of a creative rut. "Don't wait for the perfect idea, just do something. Do something that will get you into the song. It may be rubbish but if you persevere you may hit a good bit. You might write a chorus that is pretty good and then you can go back and fix the start."
He recommended collaboration as a source of inspiration and talked about how he and John Lennon worked together. "We would just say, 'let's write something' and he would come up with a line, I would come up with a line and we'd just ping-pong it. I could bring in an idea and he could fire off that or he'd bring something in that we could then both work on.
"Having a collaborator is really helpful. That was one of the big bonuses for me during the early years of The Beatles."
Paul, who is LIPA's Lead Patron, also discussed The Beatles' approach to recording and encouraged young bands to try it. "My advice would be, write the song, rehearse it, and then record it. That way you can record four songs in a day. Not only will the producer and record company love you because you're a cheap act, but you'll love it. It's instantly inspiring.
"I think that's one of the reasons The Beatles' music still resonates. That energy from doing that, going in and playing it, is still there on the record and people recognise that."
Paul's Q&A follows similar online conversations with actor Judi Dench and director and producer Nicholas Hytner.
Image: Copyright Mary McCartney