About us
Acting grad to play Ringo in new film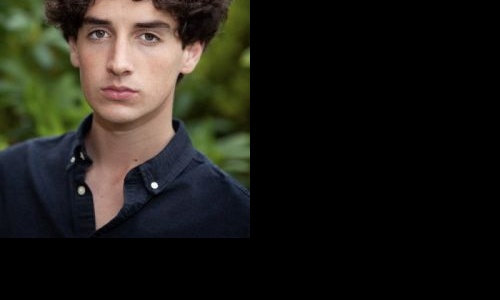 LIPA Sixth Form College (LSFC) Acting graduate Campbell Wallace, says playing Ringo Starr in The Midas Man is a thrill but portraying a living legend brings its own pressure.
The Midas Man is a biographical film about The Beatles manager Brian Epstein. Campbell says preparation has been key: "Research is always crucial for every role but when playing a real person, its paramount. I try not to let the pressure build. I just tell the story that needs to be told.
"I have watched so much footage of Ringo Starr, I can hear his unique voice in my sleep."
Campbell, who graduated in 2019, says the audition process was tough. "It was very rigorous. What made it more difficult was I had to send them some examples of me drumming, which I've never really done before.
"I play a few other instruments which made it less intimidating, but I now have a much deeper appreciation for drummers and how technical the instrument is."
Campbell also appeared in the critically acclaimed TV drama Anne. The ITV series is about Anne Williams, whose son Kevin was killed in the Hillsborough disaster. It follows her fight to find out what happened to him and her campaign for justice. Campbell, who played the part of Kevin, says he's pleased with the positive reaction to Anne. "Helping people understand the failures of the South Yorkshire Police and why people in Liverpool have such a deep-rooted sense of injustice are very important."
Campbell is now studying at the Royal Welsh College of Music and Drama. He says his time at LIPA Sixth Form College is a lasting influence. "LIPA Sixth Form College taught me so much, especially in terms of how vital being a positive energy in the rehearsal is.
"I'm very fortunate to have attended LSFC. The relationship between students and tutors is wonderful and really allows you to express your creativity. It was a very special time for me. The friends I made there have gone on to do amazing things and I can't wait to see what else LSFC has in stall for the creative world."
Edward Pinner is Programme Manager Acting, Technical Theatre and Design for Performance at LSFC. He says Campbell was a dedicated student "Campbell always worked with great energy and enthusiasm. He embraced all aspects of the acting programme, and he clearly enjoyed our project-based approach which allowed him to explore and express his creativity.
"We are all very excited to see how his career continues to develop."
ITV's Anne is available to view via ITV Hub. The Midas Man is currently in production with a release estimated for later this year or early 2023.