About us
LIPA pays tribute to Sir George Martin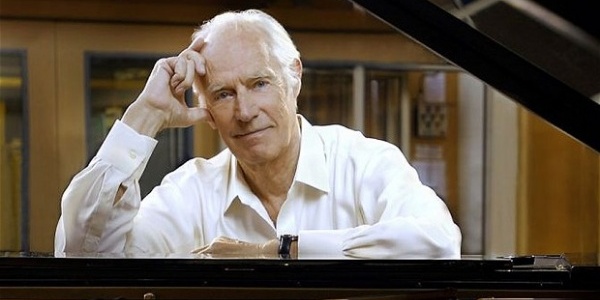 Mark Featherstone-Witty, LIPA's Founding Principal and CEO, has today led tributes to one of the Institute's most valued Patrons - the late Sir George Martin
George Martin was passionate about musical education and played an instrumental role in making the idea of LIPA a reality from the very beginning. The close relationship between Mark Featherstone-Witty and George Martin began in the early 1980s, when Mark was creating the BRIT School. Several years later, when Mark was looking to set up a new performing arts training institute for young people, George was the person who first introduced Mark to LIPA's co-founder, Paul McCartney. Without this introduction, LIPA would not exist as it is known today.
His incomparable experience helped shape the ethos behind LIPA's teaching. From his position as one of the world's most successful music producers, he stressed the importance of students developing an appreciation of the roles around them – for recording engineers and producers to understand what it is to be a musician and vice versa. This advice led to LIPA providing a curriculum where students from all subjects collaborate and learn to apply their skills together.
During the development of LIPA, George Martin was involved in designing the Institute's flagship recording studio which is used by Sound Technology and Music students. The studio was named the George Martin Studio, in recognition of his contribution, and remains a cutting edge facility for music producers of the future to hone their skills.
George remained a supporter of LIPA and regularly attended graduation when he was able to.
Mark Featherstone-Witty, CEO and Founding Principal commented: "Simply put, George was the Godfather of the last part of my working life. When I was creating The BRIT School, he helped in many ways, not least introducing me to Richard Branson, who became the Project Champion. And he did again by introducing me to Paul, who became our Project Champion. Aside from this, he shared feelings about education for the performing arts that contributed to the curriculum of both institutions. Another legacy from this gentle man."
Jon Thornton, Head of Sound Technology added: "In so many ways, George really defined the role of the modern record producer. He was a polymath and a gentleman – technically adept, musically talented and unafraid to experiment. But possibly his greatest talent was his ability to work with people. He was a great believer in the idea that 20% of the job was technical, and 80% about being able to work well alongside others. This thinking has always been, and will continue to be, a fundamental part of our approach to learning – not only in Sound Technology, but right across the institution."