About us
20 Stories High to visit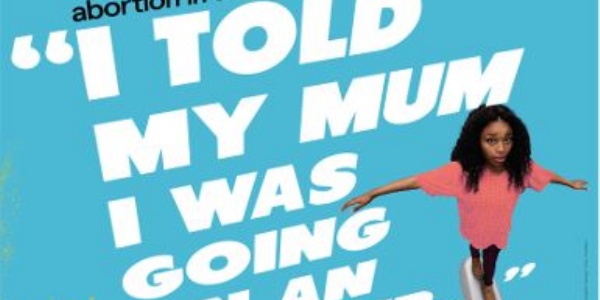 LIPA Sixth Form College is delighted to be one of the tour venues for the latest production by Liverpool-based theatre company 20 Stories High – I Told my Mum I Was Going On An RE Trip…
A co-production with Manchester arts organisation Contact, I Told My Mum… tells some of the stories behind what seems to be one of society's last taboos, abortion.
With one in three women in the UK having had an abortion, this funny, frank, and moving new play is about as far from a worthy sexual health lecture as is imaginable. A multi-talented young female ensemble use verbatim text, live music, beats and rhyme to portray the stories of real women who've experienced pregnancy and abortion.
Writer and Co-Artistic Director of 20 Stories High, Julia Samuels, has recorded over 50 interviews with young women, parents, health professionals and campaigners from both sides of the abortion debate to form the basis of the script.
As the play contains some swearing and graphic language about abortion, it is recommended as suitable for ages 13+.
You can view a trailer for the show at: https://www.youtube.com/watch?v=1AWTy2dQt5Q
I Told My Mum I Was Going On An RE Trip… is at LIPA Sixth Form College on Wednesday 8, Thursday 9 and Friday 10 March, at 7pm – tickets are available at http://www.eventim.co.uk/REtrip
A theatre company based in Liverpool that makes work with and for young people, 20 Stories High was established in 2006. Their work is culturally diverse and artistically ambitious. They have twice won the Brian Way Award for the UK's Best New Play for Young People in 2010 and 2011 and won Best Theatre Play for Young People from the prestigious Writers Guild of Great Britain for Whole in 2013. In 2016 they won the HSBC Young Critics Award at ASSITEJ international youth theatre festival for The Broke 'N' Beat Collective co-produced with Theatre Rites and were given the Jenny Harris Award from the National Theatre Foundation.
Co-producer Contact is the leading national contemporary arts organisation placing young people's decision-making at the heart of everything. Young people work alongside staff on the programme, make staff appointments and sit on the Board. Contact commissions and produces up to 10 new shows each year for national touring. Recent shows include No Guts, No Heart, No Glory (Common Wealth), Rites (with National Theatre Scotland), The Spalding Suite (with Southbank Centre and FUEL).