About us
London trip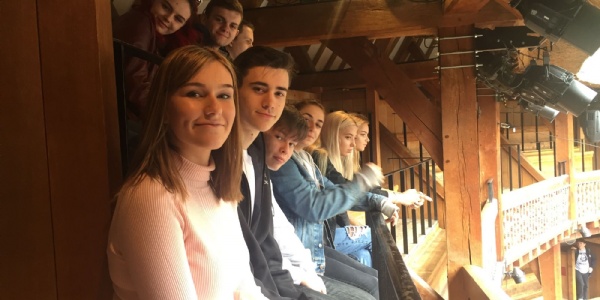 40 of our Acting and Production Arts students have just returned from a two-day trip into the heart of theatreland in London.
The trip provided a real opportunity for our students to see the life of an actor in the workplace.
Beginning with a workshop on character building at Dance Works, the students were also lucky enough to have a Q&A session with Cordelia Farnworth, who plays Nicola in 'Kinky Boots'. Currently on stage at the Adelphi Theatre, the show also stars LIPA alumnus David Hunter, who was a superb advert for the training actors receive at LIPA. With an additional insight into the show gained from the afternoon's Q&A session, the students greatly enjoyed the performance.
Our Design for Performance and Technical Theatre students enjoyed a visit to the Victoria & Albert Museum, where they looked around collections of stage costumes.
Day two of the trip saw the group visit The Globe, where they were fortunate enough to be able to sit in on a rehearsal of 'Romeo and Juliet', which provided a great lesson in projection for our actors. The trip concluded with a backstage tour of Theatre Royal Drury Lane, where stories of kings, queens and ghosts amazed and terrified our staff and students.