About us
Governor awarded CBE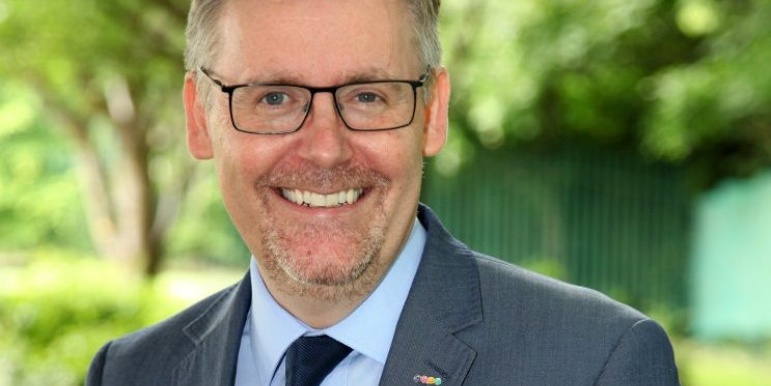 Adrian Packer, who has been a LIPA Sixth Form College Governor from its inception, was awarded a CBE for his services to education in the Queen's Birthday Honours List on 16 June 2017.
Adrian has a proven track record as an exceptional leader in the field of education. Currently CEO of Core Education Trust, which sponsors two schools in Birmingham, he was previously the Founding Principal of Everton Free School, the first free school set up by a Premier League football club.
Prior to that, Adrian was an Executive Director and part of the founding team of Birmingham Ormiston Academy (BOA), an arts academy partnered with The BRIT School in London. Adrian was a senior Artistic Director for 12 years at The BRIT School, teaching some of the country's highest profile, award-winning talent in music, theatre and television, including Amy Winehouse and Jessie J. Adrian is also a Member of LIPA Council.
Adrian said: "I am both delighted and humbled to receive this honour. For my work to be acknowledged in this way provides an opportunity to highlight that my whole career has been enriched and inspired in so many ways by so many others. It remains my greatest privilege to serve the needs of children and young people – it is always a joy to meet, teach and learn from them."
Mark Featherstone-Witty, Founding Principal and CEO of LIPA, said: "I have three words to describe my favourite colleague and friend Adrian Packer: inventive, devoted and fun. I wish I'd met him a lot sooner in my life."