About us
LIPA High School plans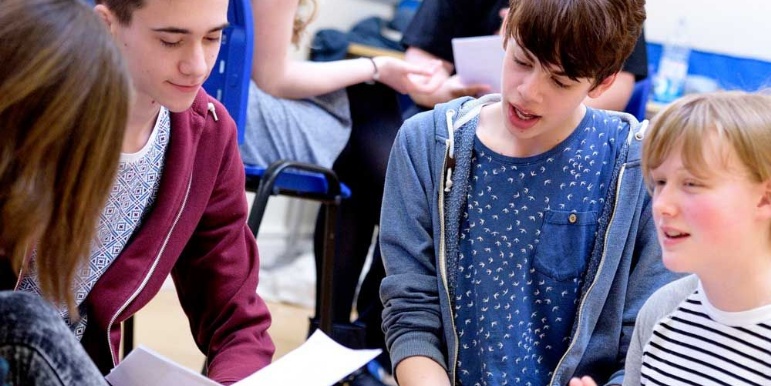 The Liverpool Institute for Performing Arts (LIPA) is proposing the opening of a High School and we want to hear from parents interested in the plans.
The successful recent launches of the LIPA Primary School (2014) and the LIPA Sixth Form College (2016) have encouraged us to bid for our final free school to fill the gap between these two, providing a seamless transition for learners as they move from primary to secondary education.
The new free school, based close to our other facilities, would teach young people aged 11–16 and be part of the LIPA group replete with our learning strategies, facilities and our focus on the creative and performing arts.
During the first three high school years (years 7, 8 and 9), we will deliver the national curriculum, using project based learning and building on the successful methods employed at our primary school.
Once pupils reach the age of 14 (years 10 and 11) though, we will offer clear pathways combining core subjects of the national curriculum with more specialist ones including: Film & Media Production, Creative Digital Media Production, Dance, Musical Theatre, Visual Arts & Design, Digital Design, Music and Theatre.
Our admissions policy will be simple, open and reach out to our locality and wider region, while remaining fully inclusive. From September 2019 or 2020 we intend to admit 11 year-old children to Year 7, reflecting the start of secondary level education.
We believe there is support for the High School, with parents of pupils at the LIPA Primary School already asking us "what's next?" But we would like to hear from more parents who are interested.
If you are, and to enable us to proceed with our plans, please head to www.lipahighschool.org for more details and to fill out the expression of interest form.