About us
Busting rhymes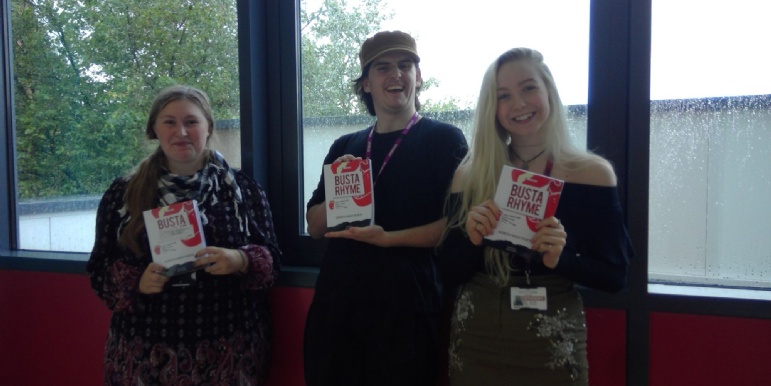 Five LIPA Sixth Form College students will get to see their creative efforts in print after successfully entering a national schools' poetry competition.
The Busta Rhyme poetry competition encourages students of all ages to craft a poem based on something they were passionate about on any subject which appealed. Run by organisation Young Writers, the annual competition aims to 'give verse a voice' by encouraging young people to engage with creative writing.
Vinny Board, Sophie Compton, Harry Duke, Briony Pearson and Harry Privett have all had their competition entries published in this year's Busta Rhyme anthology, and are awaiting the overall winner's announcement, which is due in December, once all competition entries have been judged.
Kitty Cooper, Learning Support Assistant who coordinated the students' work, said: "We are immensely proud of our students – to have a poem selected to be published from the thousands of entries the competition received is a massive achievement!"