About us
Voice winner visits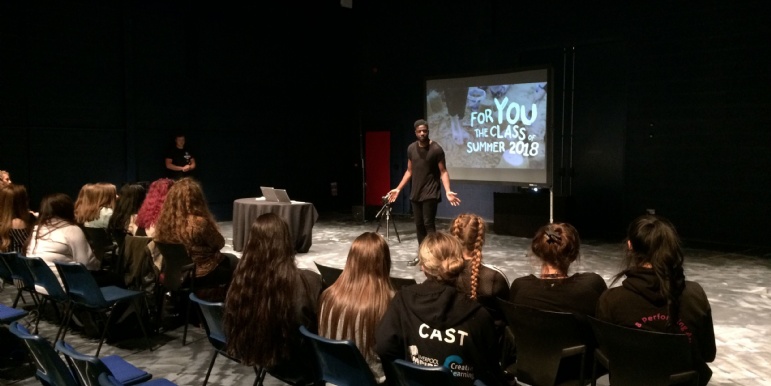 Jermain Jackman, 2014 winner of the BBC television singing competition The Voice UK, visited LIPA Sixth Form College students this week to give the students his personal insight into working in the music industry.
Speaking to an audience of music students, Jermain discussed the challenges of entering competitions as a means to develop a career in music, and spoke about the fundamental personal skills needed to succeed as a professional musician. He also treated the audience to a short unaccompanied performance.
During his visit, Jermain also recorded a presentation for the National Citizen Service (NCS), which promotes the activities on offer to young people aged 15-17 as part of the scheme. The recording will be used as a recruitment film for participants for NCS's summer 2018's programme of activity.
Tracy Ryan, Learner Engagement Officer, said: "Hearing first-hand about Jermain's experience in the music industry was extremely valuable for our music students, and opened their eyes to the positives and negatives of entering singing or music-based competitions – something many of them had never really thought about before."