About us
Lantern Company project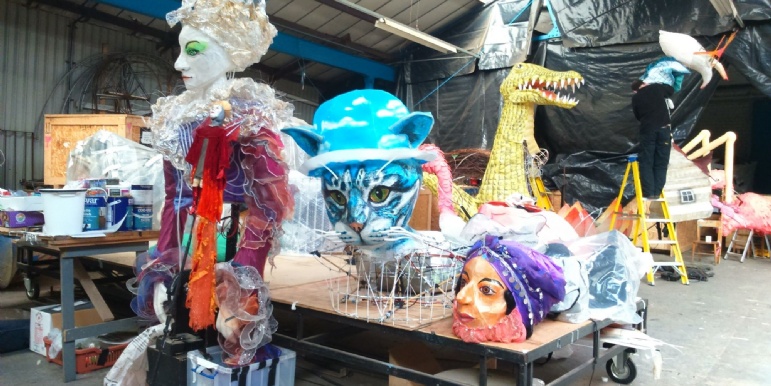 Production Arts students have been given a unique peek behind the scenes of the Liverpool-based Lantern Company, along with an opportunity to get hands-on with large-scale lanterns, puppets and outdoor installations.
The Lantern Company specialises in creating unusual giant puppet-based work for carnivals, festivals and events, most recently presenting the visual theatrical performance 'Suspended Time', a celebration of the Beatles album, Sgt Pepper's Lonely Hearts Club Band
The visit, to the company's North Docks workshop, marked the first time the Lantern Company had opened its doors to a college group. 22 students were treated to an eye-opening experience, coming face to face with a range of mythical beasts in the company archives, and learning some of the secrets behind operating the gigantic yet delicate creations. Rounding off their visit with a making session that put some of their new-found knowledge to good use, the students were eager to get started on designs of their own.
Puppet design, construction and operation form part of the Production Arts course at LIPA Sixth Form College. Vicky Dawson, Production Arts tutor, said: "The puppetry module gives students a great opportunity to get creative and colourful with their designs – as they have seen from today's workshop visit, the only limit is their imagination."
Students will be working closely in coming weeks with a designer from the Lantern Company to create a series of puppets. This will enhance both their design skills and their business skills as they work to a professional design brief. They will also perform alongside fellow LIPA Sixth Form College students from the acting and dance courses in the forthcoming Hallowe'en Lantern Parade at the end of October.