About us
Eddie Kramer masterclass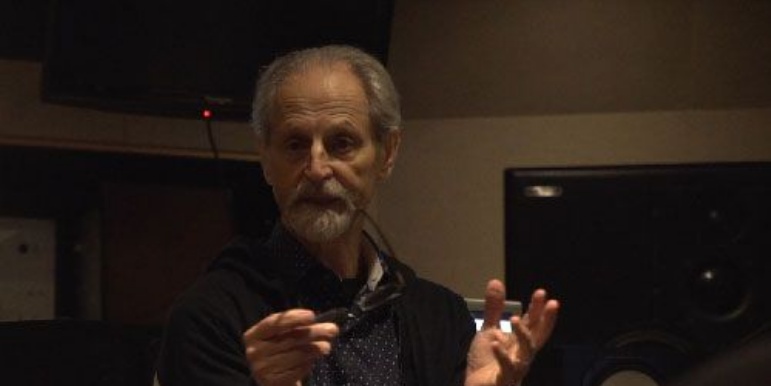 Award-winning producer and sound engineer Eddie Kramer told LIPA Sixth Form College Sound Technology students how preparation and rehearsal is key to a successful recording session.
"I basically make the record in pre-production. I'll spend a week, 10 days – maybe even more - rehearsing the band. I want to capture the band or artist's performance as live as possible with the minimum amount of takes," explained Eddie, who talked about his career before taking part in a Q and A.
With over 50 years of experience, Eddie's probably best known for his long-term association with Jimi Hendrix, Led Zeppelin and Kiss, but also worked with The Rolling Stones, David Bowie and The Beatles among many others.
In 1999 he was awarded a GRAMMY for his audio production of the live Jimi Hendrix film The Band of Gypsys and more recently won a Best Sound Emmy Award for the Hendrix documentary Hear My Train A Comin'.
During the Q and A he explained how taking time to get to know the band was vital. "You have to get to know each individual member of the band, find out what they like, where they're coming from. You have to get into their mind set.
"Help the band find their direction. If they've got a strong well defined direction, go with the flow. Try not to push a band off their path."
Eddie believes this process is essential if disputes in the studio are to be resolved. "There's a point where you can be critical, but they have to trust you first. You must earn their trust."
How that criticism is delivered is also important. "Be honest, analyse what isn't right and why it isn't right and then work with them on how they can improve."
Eddie still loves to find new young talent as well as working with established bands. He's currently working with a 17 year old guitar prodigy, singer-songwriter, Ray Goren from Southern California on his first album. He also continues to innovate by developing new recording software.
He finished the two hour session by encouraging students to keep themselves open. "Don't limit yourself. If you're in the audio world you've got television, film, radio, outside broadcasts, gaming – there's so much out there, find your niche."