About us
Dance flashmob for Holly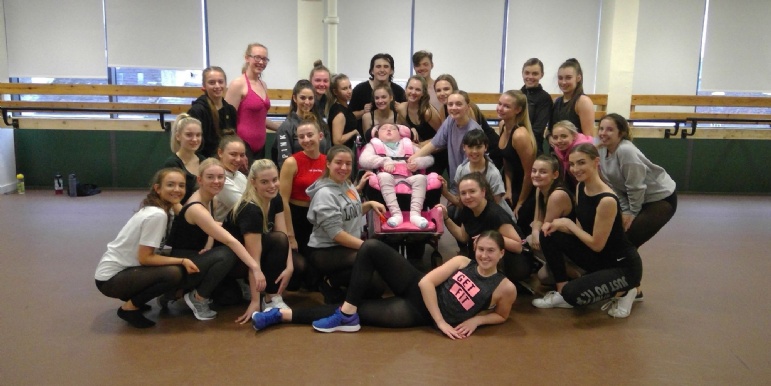 The mother of a teenage girl with a life-limiting condition has thanked Dance students at LIPA Sixth Form College for helping to make one of her daughter's dreams come true.
Holly Smallman, who's just turned 16, had always wanted to be part of a dance flash mob. Her mum asked for help on Facebook and our Dance students were delighted to get involved.
Holly suffers from a combination of cerebral palsy, epilepsy and chronic lung disease. She visited LIPA Sixth Form College ahead of her birthday to take part in rehearsals so that she could join in with the dance flash mob at her birthday party at the Isla Gladstone Hotel in Stanley Park on 26 November.
Mum Hayley said "We're so glad we got in touch with LIPA Sixth Form College. The students were amazing. The way they adapted their routine around Holly and her needs was brilliant. Holly had an amazing day and her part in the performance was a complete surprise to everyone. Everyone was talking about it all afternoon."