About us
Tim Firth masterclass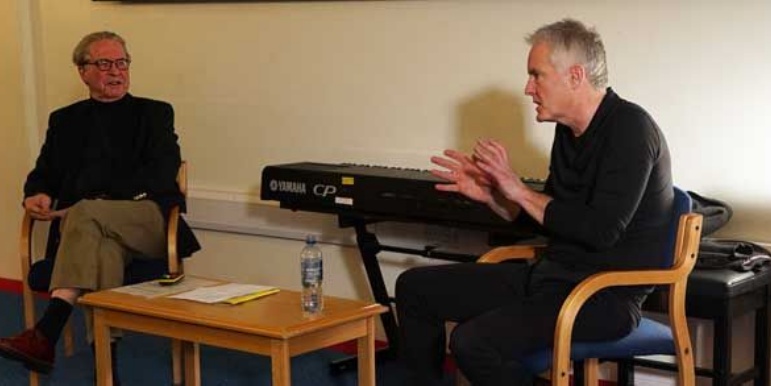 Acting students, who are performing Our House later this year, heard the show's creator Tim Firth explain why it had to be changed, despite it winning a Best New Musical award.
The students were invited to join a session being given by the Olivier, BAFTA and Writers' Guild award-winning writer at the Liverpool Institute for Performing Arts.
Our House features the music of Madness and was first performed in the West End in 2002. Despite the band's extensive back catalogue, Tim admitted there was something missing. "They are a band who were desperately unsentimental. All their songs were very big and aggressive. They're a very intelligent band, lyrically and musically, but they never wrote any love songs and the musical needed one"
The band did write some new material to plug the gap, with a new song "that did sort of work" used in the original production. Our House was named Best New Musical at the Olivier Awards in 2003, but Tim was never completely happy with it.
By the time it was revived for a UK tour in 2008, Madness had recorded a new album, which Tim believed contained the missing element. "As soon as they stopped trying to write for a musical, they wrote this song.
"One of the producers heard it on the radio and rang up and said 'That's the song that should have been in the show', so we nicked it off the album and put it into the show and it worked far better."
Our House deals with themes of love, family values and growing up. Tim used the revival to make further changes. "We had to change the stance of the show because I never felt the parent's story was as well told or as clearly told as it should have been."
Despite that Tim says the majority of the show remained the same. "The difference between the two shows is very minimal, but you feel they're quite great because they're at the head of the show.
"It's the first four minutes, that's where the audience make their decision about the show. That's where you're most nervous as a writer."
Our House will be performed by LIPA Sixth Form College students as their end of year show from 18 – 21 June.