About us
Students to bow out with Shakespeare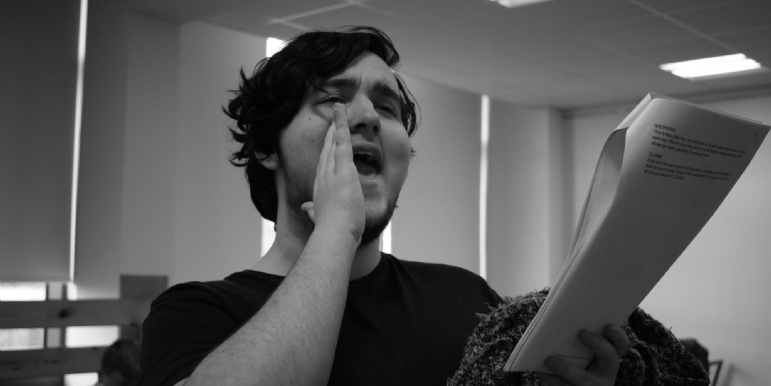 Second-year Acting students at LIPA Sixth Form College will tackle comedy, romance and psychological drama in their final production.
Shakespeare's The Winter's Tale has been labelled by some as one of his 'problem plays' because of its mix of styles, but it's a favourite of Acting tutor Ed Pinner. He's directing the production and says it's a demanding piece: "There are some very specific challenges when tackling Shakespeare – especially in terms of understanding the text and speaking the language - and this is also a play of huge contrasts and huge emotions."
The production also features Music students, who are creating original music that will underscore key parts of the play, while Production Arts students have been tasked with creating a giant bear.
Ed's been pleased with how rehearsals are progressing. "The Acting students have embraced the challenge of performing Shakespeare's work with great energy and enthusiasm. We are focusing on speaking the language clearly and precisely, ensuring authentic interactions between the characters."
As part of their preparation for the play, Acting and Production Arts students visited Shakespeare's birthplace in Stratford upon Avon and took part in a workshop with the Royal Shakespeare Company (RSC). They also saw an RSC production of Romeo and Juliet, and visited Shakespeare's grave at Holy Trinity Church.
Ed believes such detailed preparation is helping to create a production that promises lively and committed performances with clear storytelling. He describes it as, "in every sense an emotional rollercoaster."
The Winter's Tale runs at LIPA Sixth Form College Weds 23-Fri 25 May.