About us
Acting students experiment with 'Kes'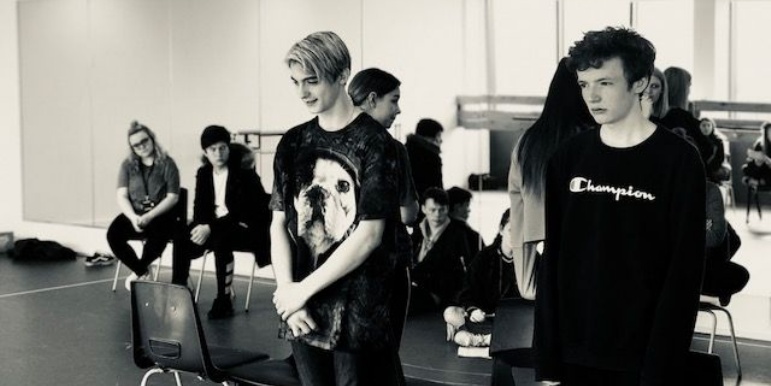 Second year Acting students at LIPA Sixth Form College are staging An adaptation of the play Kes in an experimental theatre space at the Liverpool Institute for Performing Arts.
The Art School Theatre will provide a stark backdrop to the action on stage, reflecting the unwelcoming environments of the play's settings. This is heightened by the use of traverse staging, which positions the audience closer than usual to the actors. Director Steph Kirton says this choice of staging "draws us close in more intimate moments but also offers space to express the central character's freedom" as needed.
Kes is the stage adaptation of Barry Hines' novel, A Kestrel for a Knave. Set in the late 1960s, the story focuses on a day in the life of Billy Casper, a young boy from a small mining town who is failed by the community surrounding him. As Billy approaches the end of his school life, he has no plan and little inspiration. Billy's only passion is for the kestrel he has adopted and trained, Kes, who quickly becomes his closest companion and the centre of Billy's attention.
Although the story originates from the novel, more people will be familiar with the film adaptation that celebrates its 50th anniversary this year. Steph says: "In preparing to audition for their roles, many students were watching Ken Loach's iconic work for the first time. Their responses confirmed to me that there most definitely remains a place and an audience for this story half a century later."
Kes is running between Thursday 7 and Saturday 9 June, with performances each day at 2pm and 7pm.