About us
Maths teacher wins silver award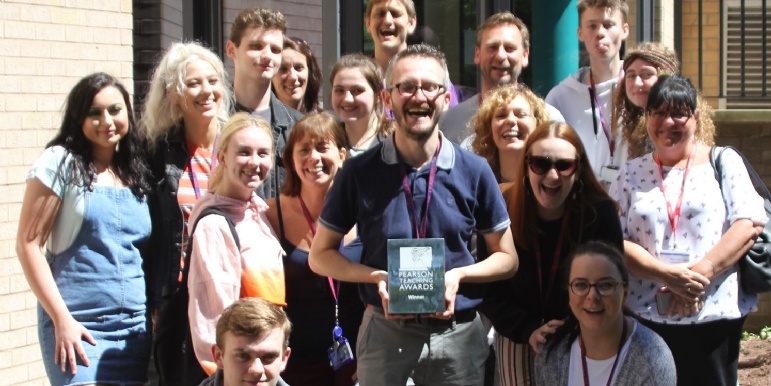 Maths teacher Joe Cornwell's been awarded a Silver National Teacher of the Year Award and is in with a chance of winning a Gold in October.
The Pearson Teaching Award was given to Joe at a surprise presentation by LSFC governors.
Joe said: "I'm really proud to reach this stage. I was so chuffed to be nominated for the shortlist for this prize - it feels amazing that after their visit, the judges felt I deserved a silver award."
Set up in 1998 by Lord Puttnam, the Pearson Teaching Awards are open to teachers from schools and FE colleges across England, Wales and Northern Ireland. The Awards honour outstanding teachers and teaching and highlight just how vital success in education is to the health and wealth of the UK.
Joe will now enjoy a Silver Award winners' tea at the House of Commons in July. He is also through to the final stage of the Awards, with winners of Silver Teaching Awards being considered for Gold at a special ceremony to be broadcast by the BBC in London in October.
Since joining LSFC in August 2017, Joe has taught Maths to students without a Grade 4/C in the subject. He advises his students to approach the subject as they would if learning lines for acting or learning a melody for music, and believes that everyone is capable of succeeding in studying Maths.