About us
Aintree Family Fun Day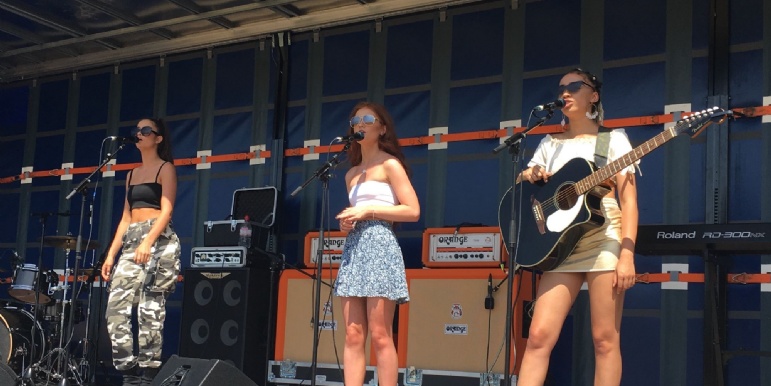 Second year Music students organised a day of family fun and music in July at Aintree Golf Centre, which was attended by over 3,500 people.
The students were assessed by their lecturers on their planning and organisational skills, which included auditioning college bands to appear at the event. The selected first and second years bands then went on to perform on a special LIPA Sixth Form College stage, providing music and entertainment for hundreds of visitors over the course of the day.
Brian Campbell, music lecturer, said: "Setting up this event challenged the students to learn about planning, health and safety, marketing and budgeting, as well as performing to a festival audience – all very different, but necessary, skills."
One of the bands who performed at the fun day will be given the opportunity to perform at the world famous Aintree Grand National in 2019 – the successful band will be confirmed shortly.