About us
Stephen Fry masterclass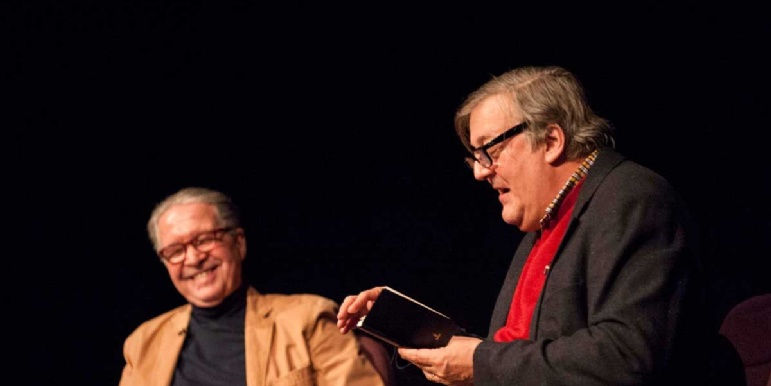 Stephen Fry told students last week at the LIPA Sixth Form College (LSFC) how his own mental health problems hadn't stopped him from having "genuine fulfilment" in life.
The writer, actor and broadcaster frankly described what was now his bi-polar disorder, but began early: "I got expelled from schools and I'm sorry to say ended up in prison. I later realised I suffered very badly from an almost unknown condition then, Attention Deficit Hyperactive Disorder (ADHD).
"I couldn't focus, I was all over the place. It's quite common for untreated ADHD to migrate into bi-polar disorder, a genuine mental illness."
Stephen, who's president of mental health charity Mind, advised: "The first thing to do is realise how serious it is and get treatment. This is something you're going to have to live with for the rest of your life. If you have asthma, you know some day an attack will come and you need to be prepared. If you've not got your EpiPen or inhaler, you're going to be in real trouble.
"It's the same with mental health. You may have had a year of feeling fine, but it could still strike and everyone around you needs to know that."
He was asked how he coped with work. "One of the advantages of show business is that it's mostly made up of open and understanding people.
"There are huge issues you'll face with mental health problems, so you don't want to be adding to them by being ashamed or finding it difficult to speak out. It's important to try to share."
Despite the seriousness and possible severity of mental illness, Stephen reassured students: "it is possible to have the most fulfilled, exciting, brilliant, happy, achieving, loved and loving life. Having a mental health problem doesn't rule that out and it's really important to remember this."