About us
Exam success for second year students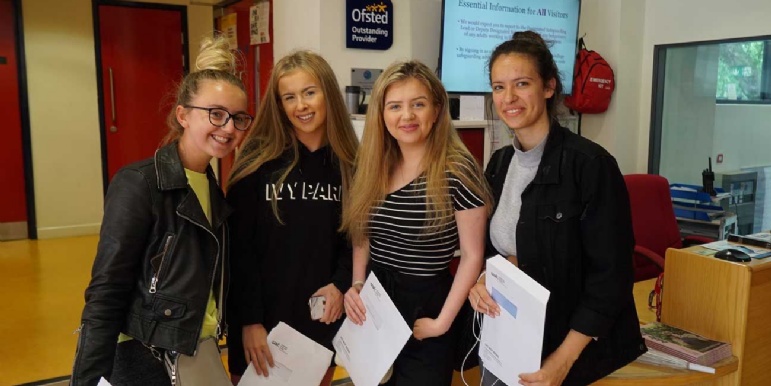 LIPA Sixth Form College (LSFC) continues to go from strength to strength with even better exam results this year. Some 83% of students passed their UAL Extended Diploma with high grades (a merit or distinction). Last year 71.4% achieved high grades, which is the equivalent of three A Level grade Bs or above.
The overall pass rate was 99% for the second year running. Charles Bartholomew is Director of LSFC. He says: "We're so proud of the students, they've shown real dedication and focus not only to develop their practical skills, but also the more academic side of their work.
"They've had to make sacrifices, it's not a nine-to-five existence here. They love what they do, but to succeed and grow not only as an artist, whether as a performer or in behind the scenes capacity but also as a person as well, takes real commitment."
Of the 173 students over 80% have been offered a place in higher education, with almost 40% offered the opportunity to study at a conservatoire or a Federation of Drama Schools/Council for Dance, Drama and Musical Theatre accredited school.
Twenty-nine students are planning to take up places at the Liverpool Institute for Performing Arts (LIPA), making LSFC the biggest single supplier of students to LIPA. Charles says it's a great achievement. "We are so thrilled so many of our students have got into LIPA against such strong competition. They have no automatic right to study there and we make that quite clear from open days onwards.
"That so many have been successful though, is testament to what we are doing here. We have a very strong team, who not only know how to get the students to perform well at an audition or interview but also prepared them for those courses."
The results cap a very successful year for LSFC. In February, it was rated as 'outstanding' in all areas by Ofsted, achieving the highest possible grading for effectiveness of leadership and management; quality of teaching, learning and assessment; personal development, behaviour and welfare; outcomes for students, 16 to 19 study programmes and overall effectiveness.