About us
Higher Education evening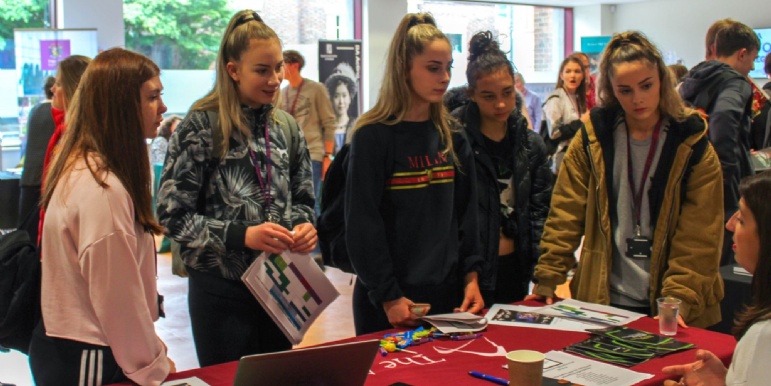 Second years at LIPA Sixth Form College (LSFC) got personalised advice and one-to-one guidance sessions during an event dedicated to their post-college lives.
The Higher Education Information Evening, organised by LSFC in September, provided them with an insight into the UCAS application process, along with guidance on other potential routes into higher education, further vocational training or going into the world of work.
Victoria Smith, Learner Progress and Safeguarding Manager, says: "The Higher Education evening was an overwhelming success. Our students' progression is a top priority for us and to be able to offer each student and their parents personalised expert advice on their future and next steps at this early juncture gives us even more confidence that our students are pursuing the best possible route for them."
Students will receive ongoing support and advice throughout their last year at LSFC. The college has a dedicated Careers and Progression Coordinator, who works with students to develop a plan for their future, while tutors provide support and guidance on making applications and writing personal statements - giving feedback and advice where needed.
In 2019, 80% of LSFC leavers went onto higher education or conservatoires, with the Arden School of Acting, Birmingham School of Acting, Leeds College of Music, Liverpool Institute for Performing Arts, Mountview, Royal Central School of Speech and Drama and Royal Northern College of Music among the destinations.