About us
Priyanga Burford masterclass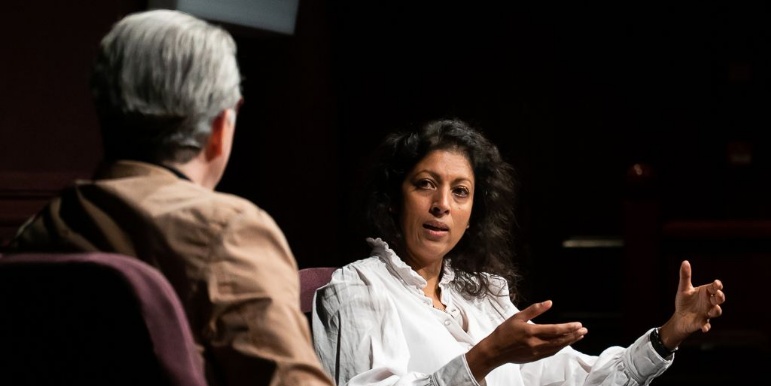 Actor and writer Priyanga Burford told Acting students at LIPA Sixth Form College (LSFC) that the key to a successful audition is learning to enjoy it.
Priyanga was taking part in one of LIPA's In Conversation with… Q&A sessions at the Liverpool Institute for Performing Arts (LIPA), which LSFC Acting students also attended. She urged students to try to learn to "relish" auditions. "You've got to try to own it. If you're unemployed and you're going to an audition it may be your only chance to act that week or that month.
"Try to make it not about getting the job. Try to make it about the acting, the storytelling and the joy of getting to do the thing you love. You'll bring a different kind of energy into the room, which is an energy of enjoyment and positivity. It's not easy but try to enjoy it."
Priyanga appears in the upcoming James Bond film No Time to Die and her recent TV credits include W1A, Press and Marcella. She went on to discuss the rise of self-tape auditions. She said: "There are so many more self-tape auditions now, even for theatre. So, get good at them. Practice them together. You don't need fancy equipment.
"The great thing about self-tapes is that you can keep re-doing them. And don't be afraid to send them two versions of a scene, two slightly different takes. That's what I do."
One of the final questions was from a LSFC Acting student, who asked Priyanga what advice she'd give to her 17-year-old self. She replied, "Be truthful in everything you do.
"Be truthful in how you approach the industry. Don't try to be the new whoever. The only thing that's going to get you anywhere is your uniqueness. It's something that's never been seen before. Be truthful to that."
Image: Priyanga Burford during her visit to LIPA on 7 February 2020.