Our students have been working hard this term, with rehearsals and performances alongside their other studies.
We have been delighted to welcome back audiences into our theatre space after a period when we had to close the auditorium doors due to Covid-19.
All our performances are supported by our Technical Theatre and Design for Performance students, who undertake lighting design and operation, sound technology, set design and creation, costume and props making and management, as well as front of house duties. Without them, and their skills and technical knowledge, our performances couldn't go on.
Here is an update about performances that have taken place this term.
All Together Now!
Simultaneously performed across the world to celebrate the opening up of theatres after the restrictions of Covid-19.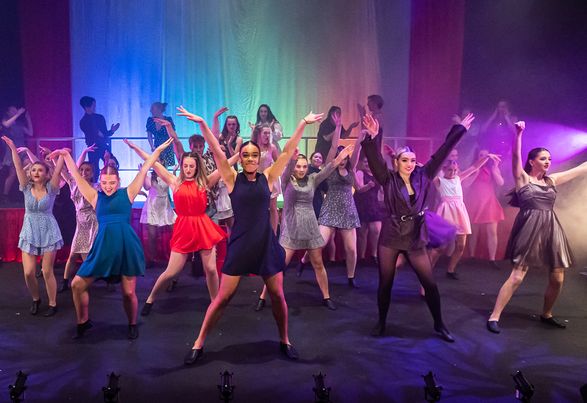 Robots Rewired
An installation by our Technical Theatre and Design students looking at Artificial Intelligence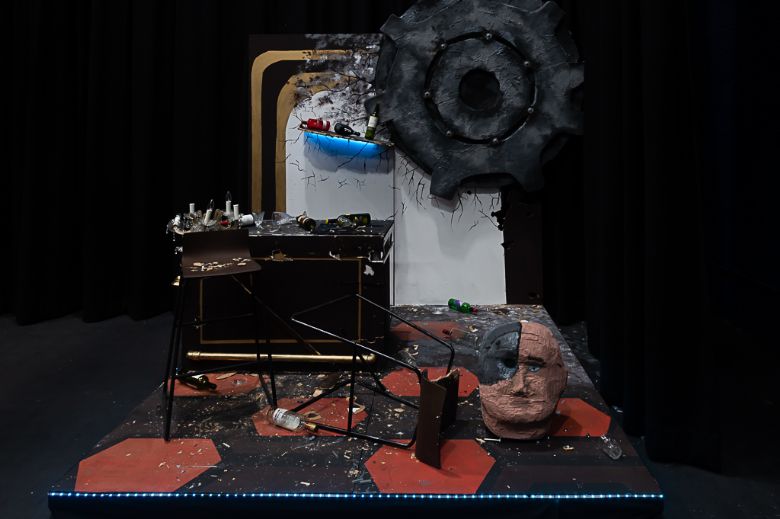 Echo Eternal masterclass
A masterclass for our dancers to prepare for Echo Eternal: Horizons, led by professional choreographer Johnny Autin